Nano Self-Clean Coating Fireproof Aluminum Composite Panel
1. Production Description:
Alucosuper aluminum composite panel is famous for domestic and overseas markets high quality and good reputation. It is made for five layers, Alucosuper PVDF/PE coated top and back aluminum sheets, upper and lower polymer adhensive film, PE core through compositing, setting and cooling with advanced processes. It has high strength, stable dimensions, flat surface, inner stress lower than same kind, even and various colors of coating, outstanding adhension, and excellent corrosion resistance, weather resistance and contamination resistance, being a kind of ideal curtain material for decoration and interior and exterior walls. The main products include ordinary aluminum composite panel, fire-proof aluminum composite panel with fire resisitance grade A and grade B, contamination resistance self-clean aluminum composite panel.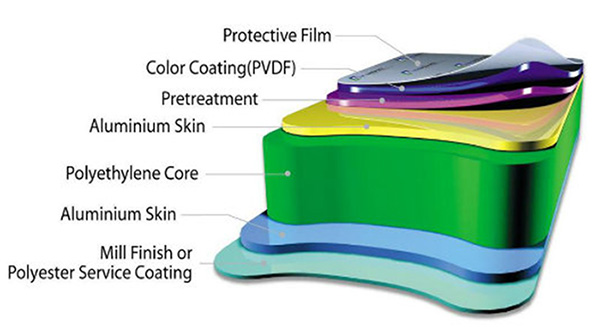 Product Item

Aluminum Composite Panel

Panel Thickness

2mm, 3mm, 4mm, 5mm, 6mm, 8mm, 10mm, 12mm, 15mm, 18mm

Aluminum Skin Thickness

0.08/0.10/0.15/0.20/0.21/0.25/0.30/0.35/0.40/0.45/0.50mm, as per request

Width

2440mm, 3200mm,4000mm, 5000mm, 6000mm, as per request

Standard Size

1220*2440mm

Inner Core

Nontoxic PE core, Half unbreakable, Unbreakable, Virgin LDPE, FR Core

Top Coating Type

PE, PVDF, FEVE, NANO, Anti-scratch, Fireproof

Back Coating Type

Mill finish , Color coated (PE, Epoxy), as per request

Color Range

RAL color (solid, metallic, high gloss), Wooden grain, Marble grain, Embossed(stucco&diamond), Brushed, Mirror, etc

Top Coating Thickness

PE ≥18μm, PVDF ≥

25μm, as per request

Back Coating Thickness

≥7μm, as per request

Paint Company

PPG Valspar Becker KCC Nippon
2.Product & Color Chart:
Characteristics:
1) Excellent fireproof property
2) Super peeling strength
3) Perfect cold resistance performance
4) Excellent surface flatness and smoothness
5) Superior weather, corrosion, pollutant resistance
6) Even coating, various colors
7) Superior impact resistance
8) Lightweight and easy to process
9) Easy to maintain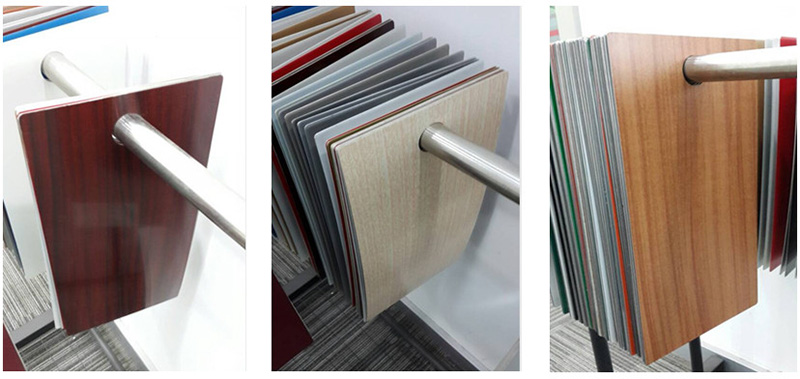 3.Company Profile:
"Alucosuper" is our brand. We are JINGGONG STEEL BUILDING GROUP - WONDERFUL-WALL BUSINESS DIVISION.
We possess:
8 sets of production lines for Color coated aluminum sheet,aluminum coil, Color coated steel sheet , steel coil.
1 set of production lines for embossed aluminum sheet/coil (2 style: stucco, diamond) .
2 sets of production lines for Aluminum composite panel, Steel composite panel.
2 sets of production lines for Solid aluminum sheet